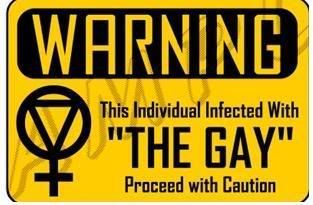 Like a lot of raiding guilds recently, we've filled in our raid roster with 4 or 5 new recruits. New guildies are excellent cannon fodder to try out your new material on. Nothing is quite as satisfying as verbally shitting all over them the first time they make a "That was so gay!" slip in guild chat. It's become sort of a rite of passage in my guild...Dorn makes you as uncomfortable as possible for a little bit, then you move on with life.
Yes, it was quite the good time. I say
was
because the officers have taken it upon themselves to "warn" people about me during their interview. Like I'm the fucking creepy uncle that mommy won't leave you alone with after 3 wine spritzers at Christmas. Like I'm going to reach through the internets and play with their joystick against their will. Like they better keep thinking of
vag
while around me or my aura will turn them fag. Like you better not be in a vent channel alone with me cause chances are I'm playing with myself while you talk about the loot on your wish list.
Ok...so maybe that last one has some truth in it. Nevertheless, I kind of wish I didn't come attached with a warning. I guess it just means I'm going to have to work harder to attain shock value. Any suggestions?